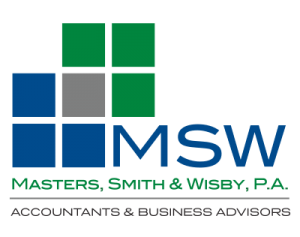 Since 1972, the professionals of Masters, Smith & Wisby, P.A. have been providing strategic, accurate, and effective accounting and business consulting services to a wide range of clients throughout the Southeast. At MSW, our specialty is putting clients first, and we take pride in providing the personal attention and responsiveness that other firms promise but rarely deliver.
MSW offers a wide range of services

to individual and business clients.
WHAT CLIENTS ARE SAYING
"In addition to auditing, accounting and tax services, MSW's associates focus strongly on driving profits and improving business operations and overall results. Be confident of partner level and manager level support at all times."

DF Company / Automotive Financial Manager

" You won't find a more professional firm than MSW. They are hardworking, proactive, and always watching out for our best interest with unquestionable integrity."

Contented Cow Partners / International Leadership Author, Speaker & Trainer

"The Lynch Companies have been using MSW since 2003 for our tax and audit work, I would highly recommend them.. They provide sound advice, their response time is good, and their knowledge of the automotive industry is extensive. Just as importantly, their staff is courteous and professional. Their insight and expertise are beneficial to our bottom line."

Lynch Management Company / CFO

"Jerry Hamm Chevrolet has had a relationship with MSW since 1981. They have always been very timely and accurate in their reporting and are diligent in keeping us up to date with rules and regulations that affect our business on a daily basis. In addition, they are competitively priced — something we especially appreciate as car dealers!

Jerry Hamm Chevrolet, Jacksonville / President

"Masters Smith and Wisby, P. A. have been providing Matheny Imports Inc. / Jaguar Land Rover Jacksonville with Audit and Accounting Services for almost 40 years. We found them to be very professional, diligent, timely and accommodating. They always have a thorough knowledge of the latest laws and accounting structures pertaining to our business. They do not hesitate to recommend changes that will benefit us from an accounting standpoint. Over the many years, we find ourselves being completely satisfied with the services provided by Gary Huggett and team at [MSW] and have no reservation in recommending them…"

Vice President & General Manager / Matheny Imports Inc. / Jaguar Land Rover Jacksonville

"I've been using Masters, Smith & Wisby for audits for more than 30 years, and the fact that I have been with them for so long is a testament to the level of customer service they provide. I have always been pleased with their work and responsiveness. They are knowledgeable and efficient, and they deliver the finished product on time and at a fair price."

Automobile Dealer

"All-Brite Sales Company has had a long relationship with Masters, Smith & Wisby since 1972. We are a family-owned business, and they are like part of our family. In addition to helping us with our tax and accounting needs, they are always on the lookout for ways we can improve our business and our bottom line. We trust them completely, value their opinions and analysis, and look forward to hearing what they have to say. Over the years, MSW has become more than just our CPA firm, they have become our friends."

All-Brite Sales Company / President

"Masters, Smith & Wisby has served three generations of our family for more than 40 years – as long as the firm has been in existence. Our relationship has endured so long because this firm has time and again proven its capabilities, its integrity, and its total commitment to us. … I highly recommend Masters, Smith & Wisby and believe anyone would be fortunate to have the benefit of their services."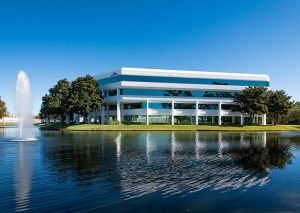 MSW JACKSONVILLE
The Quadrant
4651 Salisbury Road, Suite 185
Jacksonville, FL 32256
Phone: 904-396-2202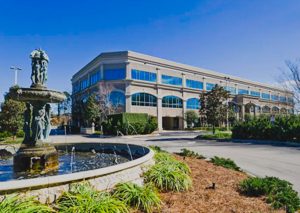 MSW PONTE VEDRA
The Veranda
822 A1A North, Suite 310
Ponte Vedra Beach, FL 32082
Phone: 904-280-5400
To learn about our full array of financial planning services, visit MSW Wealth Advisors.