Meet the Professionals of MSW &

WealthCare Financial Group
By now, you should have received a letter from John Mencke announcing the merger of his practice into Masters, Smith  & Wisby, P.A. – the merger is taking place in stages during 2017 and will be completed by January 1, 2018. 
In the meantime, John is already a part of the new team at MSW. Our MSW professionals and our strategic partners of WealthCare Financial Group are meeting with John's clients Thursday March 30th 2017 at the Sawgrass Beach Club for a relaxed social gathering.  Check your mailbox for the postcard invitation and RSVP  to Kristen Fritz at 904-396-2202.    Attendees at our social event receive immediate access to our free tax, accounting and financial planning newsletters !
Learn more about John's new Partner Team at www.mswcpa.com
Here is your new team of professionals – all of whom will be present Thursday March 30th and looking forward to meeting you !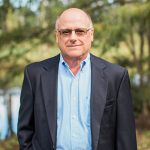 John G. Mencke
Needing no introduction – John Mencke has been a CPA since 1979.  During that period, he served as Senior Tax Manager with two of the Big Four international accounting firms, as Tax Director for a Jacksonville real estate developer, and as tax partner in a local CPA partnership.  He has maintained his own practice, John, G. Mencke, P.A. in Ponte Vedra Beach since 1999, providing tax and accounting services to a wide range of individuals and businesses.  John continues his career as Tax Director at Masters, Smith & Wisby, P.A. in connection with the merger of his  Ponte Vedra Beach practice into our firm during 2017.
John is a member of the Florida Institute of Certified Public Accountants and is active in the Ponte Vedra Beach Sunset Rotary Club, where he has served as treasurer for many years.  He earned a BA in history from the Johns Hopkins University, followed by a PhD in American history and then an MBA from the University of North Carolina at Chapel Hill.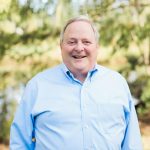 Steven D. Rawlins
ith many years of public accounting experience, auditing, accounting, federal and multi-state taxation, Steve Rawlins provides expert consultation to closely-held businesses and their owners with an eye toward increasing profits and making thoughtful and advantageous financial decisions. He particularly values the many strong relationships he has built with clients over the years and takes pride in contributing to their financial and business success.
In addition to advising a variety of businesses and nonprofit entities, Mr. Rawlins assists a large number of clients in the automotive and trucking industry to navigate the complex tax and financial implications that accompany various aspects of their business. His practice also includes transportation, distribution and wholesale companies with domestic and international operations, and he has implemented IC-DISC solutions for clients with significant export activity. He holds a Master's Degree in Business Administration from The University of North Florida and a Bachelor of Business Administration in Accounting from Georgia Southern University.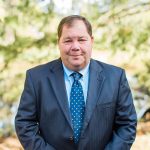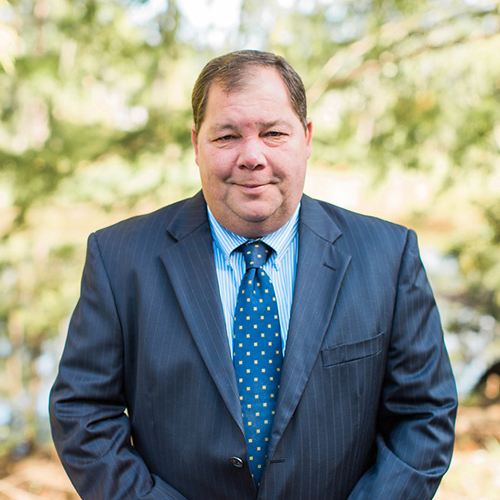 Gary M. Huggett
Gary Huggett has been honing his skills and gaining valuable experience in auditing, accounting and taxation since 1986. He specializes in accounting for governmental entities, not-for-profit organizations and companies in the automotive industry.
He is a member of The American Institute of Certified Public Accountants, The Florida Institute of Public Accountants and is an associate member of the Governmental Financial Officers Association. Mr. Huggett is licensed to practice in the State of Florida and is certified in Florida Sales and Use Tax by the Florida Department of Revenue.
Mr. Huggett received his Bachelor of Business Administration degree in Accounting and Finance from The University of North Florida.  He is a registered representative who has passed the FINRA Series 7 and 66 examinations.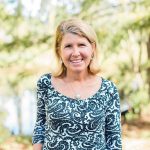 Suzanne M. Cory
Suzanne Cory has more than 15 years of public accounting experience in taxation of closely held businesses, trusts and estates. Prior to joining Masters, Smith & Wisby, Ms. Cory worked as a tax manager for Crowe Horwath LLP in Fort Lauderdale. There, she honed her skills and gained valuable experience handling accounting, taxation and consulting issues for various clients in the automotive and construction industries. Since 2008, that experience has benefited the clients of Masters, Smith & Wisby, where she provides consulting and tax planning services.
Ms. Cory is a member of the American Institute of Certified Public Accountants and Florida Institute of Certified Public Accountants and is licensed to practice in Indiana. A member of the Professional Women's Council of the Jacksonville Chamber of Commerce, she earned her B.A. from Vanderbilt University in Nashville, Tennessee and her MBA from Webster University in St. Louis, Missouri.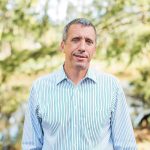 David W.Howie
With extensive experience in both corporate and public accounting, David W. Howie is an expert at helping clients navigate the ever-changing and complex audit and regulatory environment.
A CPA since 1996, Mr. Howie provides audit and accounting services including audits, reviews, and compilations to clients in various industries including manufacturing, automotive, financial services, software, distributorships, hospitality, and not-for-profit.  He is thoroughly knowledgeable in the preparation of GAAP and OCBOA based financial statements as well as audit risk analysis and controls assessments. Additionally, he has significant expertise in the audits of employee benefit plans, including 401(k)s and defined benefit plans.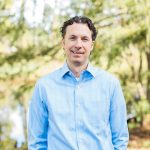 Adam J. Vitek
Adam is a licensed Certified Public Accountant in the state of Illinois, and began his public accounting career with Bansely & Kiener CPAs in 1998. He grew up in Chicago and attended Liberty University where he earned his Bachelor of Science degree in accounting in 1998. He currently resides in Jacksonville with his wife, Cindy, and their two children.
Adam has worked extensively with small to medium sized businesses, and a variety of governmental and non-profit entities. As a senior auditor, he is responsible for testing of balance sheet, income and expense accounts as well as compliance testing on governmental, not-for-profit and employee benefit plans audits. Adam has worked on special projects with the City of Chicago, including government grants and has A-133 experience with various clients in Jacksonville, Florida. Adam is a member of the American Institute of Certified Public Accountants and the Florida Institute of Certified Public Accountants.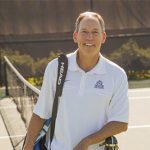 Jeffrey L. Watson, CFP©
Jeff founded WealthCare Financial Group, LLC in 1997 to provide holistic lifetime planning and address every aspect of what you want your money to accomplish for you and your family. As a holistic wealth planner, Jeff's prepared to guide you through your unique pattern of Critical Financial Events and uncertainties. He has also passed the FINRA Series 7 and 63 securities exams.
Jeff earned his Bachelor of Science in business and technology from Butler University and later graduated from Indiana University with a Master of Business Administration in finance. He and his wife, Laura, have lived in Noblesville since 1985. They have four daughters that he often refers to as his board of directors! Jeff is actively involved in Bethel Lutheran Church of Noblesville, the Fishers Chamber of Commerce, the Noblesville Boys & Girls Club, Central Indiana Life Centers and the Riverview Hospital Foundation. He enjoys running and has successfully completed 10 marathons and 50 half marathons.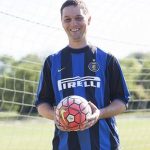 Chris Odle, CFP©
A Dallas native, Chris began his career in the financial services industry in 2003 and brings deep experience to the team. His areas of expertise include retirement income planning, asset management, and tax-optimized financia.l planning. Chris is a CERTIFIED FINANCIAL PLANNER™ practitioner and earned his Bachelor of Science degree in finance from the University of North Texas. He has passed the FINRA Series 7, 66, and 24 exams and is licensed in life and long term care Insurance. When not hard at work for his clients in Indianapolis, Dallas and Jacksonville, Chris may be found playing soccer or spending time with his family. He and his wife Jami have three active children: Jacob (15), Luke (11), and Kate (5).